Hay Meadow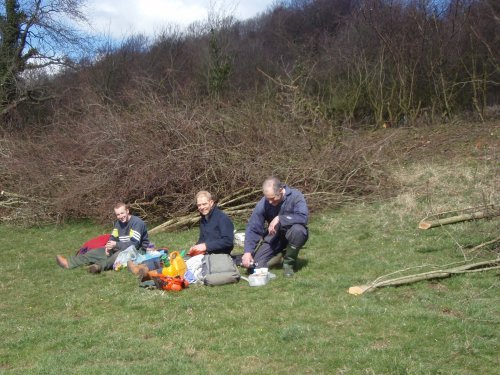 Not exactly a picnic for the hedging team (Julia is the clearing up member of the team – behind the camera)
---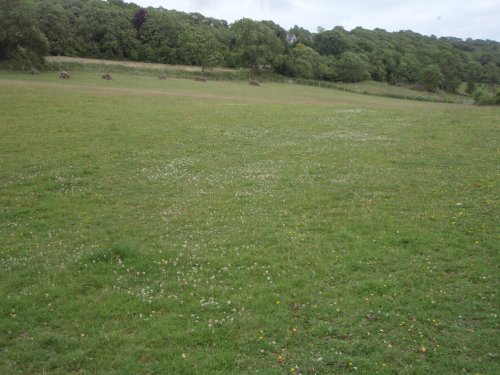 The hay meadow has flower rich margins but the centre was dense grass three years ago. We have taken one or two crops of hay for three years but not tilled. The grass is now thinning; the sheep graze while next door's hay crops and we have white clover for the bees, then we crop late in the year and we are slowly seeing hay meadow flowers return.
---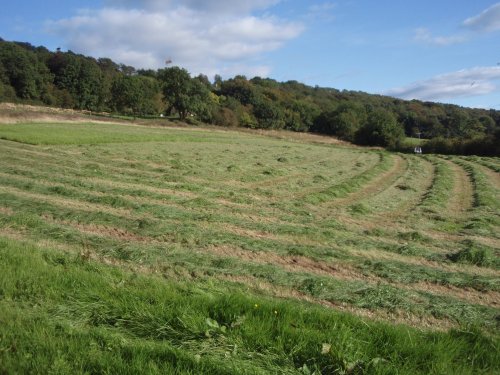 Our first grass rich hay time.
---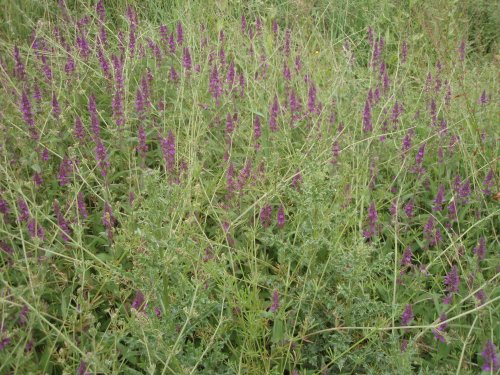 The hay meadow has wide borders full of flowers; we have large areas of woundworts and dead-nettles creeping out from the hedge bases. On bee identification days we always come to this patch to find long tongued bees.
---